Documents to Bring to Your Green Card Based on Marriage Interview
Going to your immigration interview is scary.  You can reduce your fears by making sure you that you are well prepared for your green card interview.  Some of the best ways to be prepared is to review the potential questions with your spouse and to make sure you bring the right documents with you to your green card interview.
At your interview you are trying to prove to the immigration officer  that your marriage is legitimate and that you are establishing a life with your spouse.  By bringing documents, especially joint
financial documents, you are showing the immigration officer that you trust your spouse with your financial affairs.  This goes a long way in establishing the validity of your marriage in the eyes of your interviewing immigration officer.  This will make it much more likely that your case will be approved.
Your interview notice should tell you what to bring to your interview.  Make sure, at a minimum, that you bring the things listed on your interview notice.
You should always also bring copies of items which you co-own or are jointly responsible for with your spouse.  These would include: credit cards or credit card statements (if the officer wants to make copies of the credit cards I would ask that she cross out the last 4 digits of the number on her copy), subscriptions, health plans, retirement plans (showing that your spouse is your beneficiary) rental agreements, deeds, PG&E or other bills, car insurance, gym memberships etc.  The more evidence the better.  Show up with a case full of evidence if you can.  The interviewer will be impressed and that, obviously, will help your case.
Interviewers are generally pretty coy during the interview.  They are generally reserved.  I have noticed, in general that they are impressed when presented with lots of evidence and they really are impressed with a good photo album or photo albums.
You should bring photos of your wedding and or trips you have taken together .  These should include pictures of the two of you with family members (very strong evidence).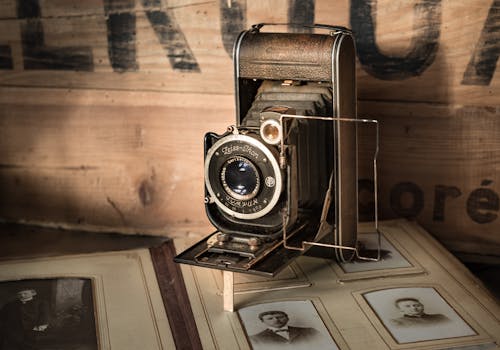 They say a photo is worth a thousand words.  No where is this more evident than at your green card interview.  I have seen the tone of interviews change completely, for the better, when a photo album with lots of good pictures is produced during the interview.  The photo album is not the only thing you should bring to your interview but, I believe, it is the thing that your interviewer will give the most weight to when making a decision on your case.  You should review the photos with your attorney prior to the interview.
Finally, the U.S. citizen (become a U.S. Citizen) should bring a current pay-stub, last tax return filed,  and also have a recent employment letter prepared by their employer (it should be like the one originally turned in with your documents i.e.  it should state the amount of money the US citizen is currently making per year).  On occasion these things are asked for and it would be good if you were able to produce it at your interview.
If you bring this evidence the immigration officer will see that you are prepared.  The evidence will also show that you are serious about living your lives together as husband and wife.  This will make it much more likely that your case will be approved.
Although it is very important that you bring these things to your marriage green card interview do not fall into despair if the interviewer asks for certain evidence and you do not have it available.  In these situations your interviewer will likely either waive the requirement or give you a certain amount of time in which to mail the evidence to her. (If this happens make sure that you mail the requested documents to your immigration officer within the allotted time period.)  If this happens then the issuance of your green card would merely be delayed but not denied.  Having said this it is much better to bring as much evidence as possible to your green card based on marriage interview.  Have all the information put in various files so you can present the requested information promptly.  This way it will appear to your interviewer that you are on top of things and that you are taking the interview very seriously.  This will only help your case.
If you still have questions about what to bring to your interview after reading this article feel free to call or email our office.   I can be reached at 916-760-7270 or at attorneygruner@gmail.com  We would be more than happy to answer your questions.
It appears that there will be reforms in immigration law over the next several months (there has already been some reforms which may apply to you).  If you believe you have a possible immigration case you should consult with an immigration attorney.  Our country's immigration laws and policies are changing.
This article is intended to provide you with information about current immigration affairs. You should speak to a competent attorney about your particular case. Please do not listen to friends or co-workers concerning your immigration issues.
Lawrence Gruner is an immigration attorney, Fiance Visa attorney and Marriage Green Card Attorney with almost 20 years of experience handling immigration cases. He has office locations throughout northern California. His office handles immigration cases throughout California (including San Francisco, Oakland, San Jose, San Diego and Sacramento) the United States and the World. You may reach us at 888-801-6558 . You may also email us your questions. Attorney Gruner would be happy to review your situation and all of your options. He can help you come up with a plan for your Immigration case. His office handles green card cases (both family based green cards and business based green cards) please see our articles: ""How To Get a Green Card" , K1 fiance visa cases, Fiance Visa Processsing Time,  E1-E2 investor cases, H1b cases (please read our post: " How to get an H-1B visa")and marriage visa cases